Heavy Duty Wash Bucket with Lid - 20L
Tax included.
Gamma seal & screw top lid
20L Wash Bucket
Heavy Duty, 20L Wash Bucket
Introducing Bar's Bugs Heavy Duty 20L Bucket, made using high-density & sturdy plastic. It also features a robust metal handle and gamma seal lid. It is designed for automotive use, and features the iconic Bar's Bugs logo. 
Perfectly pairs with the Bar's Bugs Grit Guard for safer car washing.
The screw-top lid transforms the bucket into the perfect storage location for your car care equipment between washes.
20 Litre Capacity
Food Grade
Metal handle
Screw top lid
Pairs with a 26cm wide Grit Guard (sold separately) 
We recommend everyone have atleast 2 x 20L Wash Buckets buckets in their detailing arsenal,
How to Wash your car using the 2 Bucket Wash Method:
Wash Bucket: fill one bucket with water, and 40mls (approx. 4 caps worth) Bar's Bugs Car Wash & Protectant. Swish water or use a pressure washer to activate suds.
Rinse Bucket: fill a second bucket with water & a Grit Guard – this is where you will rinse your dirty mitt each time it is taken off the car.
Rinse Car: Firstly, Rinse the entire car using a hose or pressure washer to remove/loosen dirt and debris.
Wash Car Using Wash Mitt: Secondly, Dip your 

Chenille Microfibre Wash Mitt

 into your WASH BUCKET – and, starting at the top of your car, apply suds to a small section of your car's glass and paintwork.
Frequently wring & Rinse Mitt: Once your Chenille Microfibre Wash Mitt has become soiled, wring it out to remove as much dirt as possible.  Then dip it into your RINSE BUCKET, and rub the dirty Wash Mitt against the Grit Guard. (Dirt and debris will be dislodged from the Wash Mitt & be trapped below the Grit Guard). Once your Wash Mitt is dirt-free, it is ready to reuse.
Wash, Rinse, Repeat! Dip your Wash Mitt back into your WASH BUCKET, suds up another section of you
Shipping cost calculated at checkout.
Changed your mind? Send it back to us in unused condition for a full refund.
View full details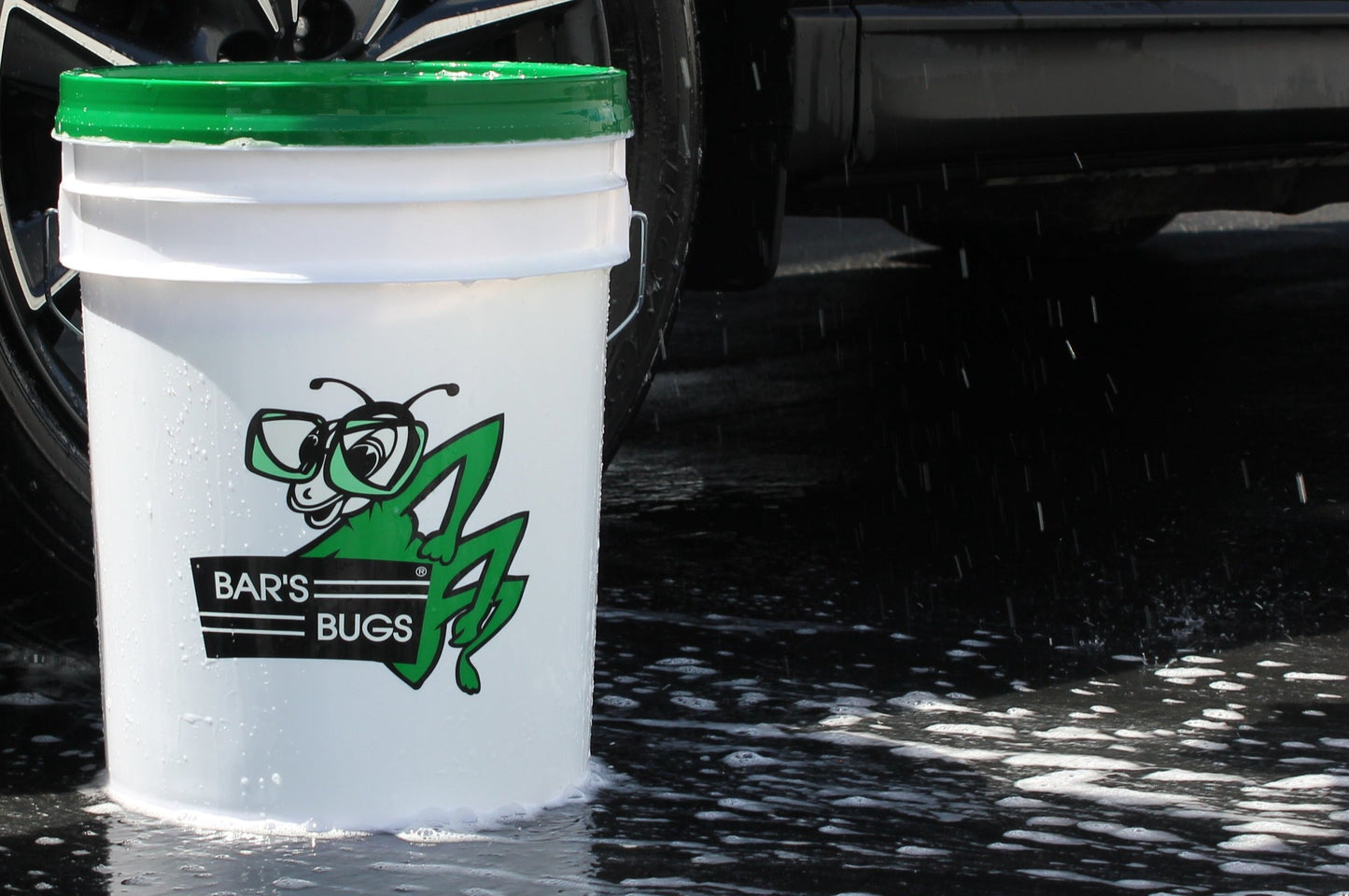 Heavy Duty Wash Bucket with Lid - 20L